Webinar – Building a Business Case & ROI Calculation for SAP DevOps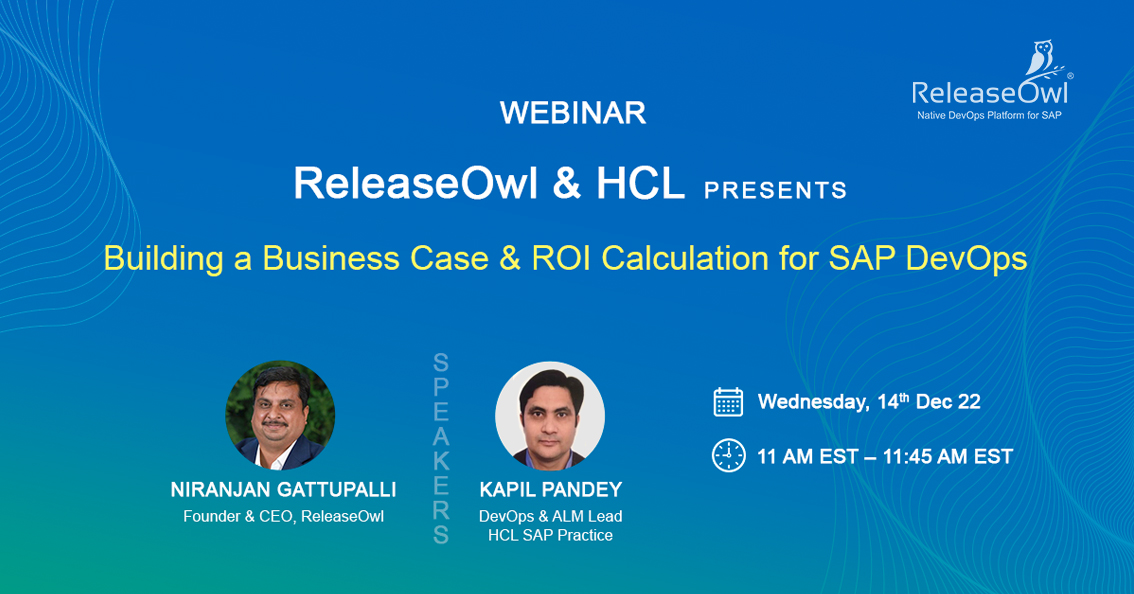 Building a Business Case & ROI Calculation for SAP DevOps
Date: Wednesday, 14th December 2022
Time: 11 am EST
With SAP BTP on the rise, the age of digital transformation is evident. The changemakers in every organization who recognize this are often the only people who see the value in SAP DevOps, or even DevOps alone, for that matter. One of the key challenges faced by this handful of people who want to drive change in their respective organizations is showing stakeholders and decision makers the business value in it. While the numbers do speak for themselves, they don't fully convey the impact DevOps can have on an organization in terms of efficiency, productivity, and ROI.
This webinar will walk you through building the business case for SAP DevOps in your company and getting down to the nitty gritty of ROI calculations:
Defining the right KPIs and DevOps goals in business terms
Translating efficiency and productivity gains into quantifiable figures
Supporting your case with evidence and building the business case with the ReleaseOwl ROI calculator
About the Speaker:

Niranjan Gatupalli is the Founder and CEO of ReleaseOwl, with nearly two decades of experience in DevOps and SAP. As a firm believer in the power of DevOps, he strives to further the DevOps movement into the SAP space using ReleaseOwl, a native DevOps suite designed specifically for the SAP platform.
Kapil Pandey is an SAP Technical architect, currently working as DevOps & ALM Lead – HCL SAP Practice. He has around 18+ years of overall IT experience, including SAP Project management, SAP Technical Lead, and SAP DevOps SME.
Comments are closed.