Press Release
ReleaseOwl delivers DevOps and orchestrated release management for SAP Cloud Platform
Hyderabad, India – May 23, 2020
---
ReleaseOwl today announced that its product ReleaseOwl for SAP Cloud Platform is now available for purchase on SAP® App Center, the digital marketplace for SAP partner offerings. ReleaseOwl delivers DevOps and orchestrated release management for SAP Cloud Platform.
"The agility and dynamics of a modern development platform like SAP Cloud Platform calls for an integrated DevOps strategy built into the software development lifecycle. ReleaseOwl is one of the first enterprise DevOps and release automation products built natively on SAP Cloud Platform. Customers migrating from on-premise to the cloud or building applications directly onto SAP Cloud Platform can experience reliable and scalable delivery automation with the product," commented Niranjan Gattupalli, Founder and CEO of ReleaseOwl.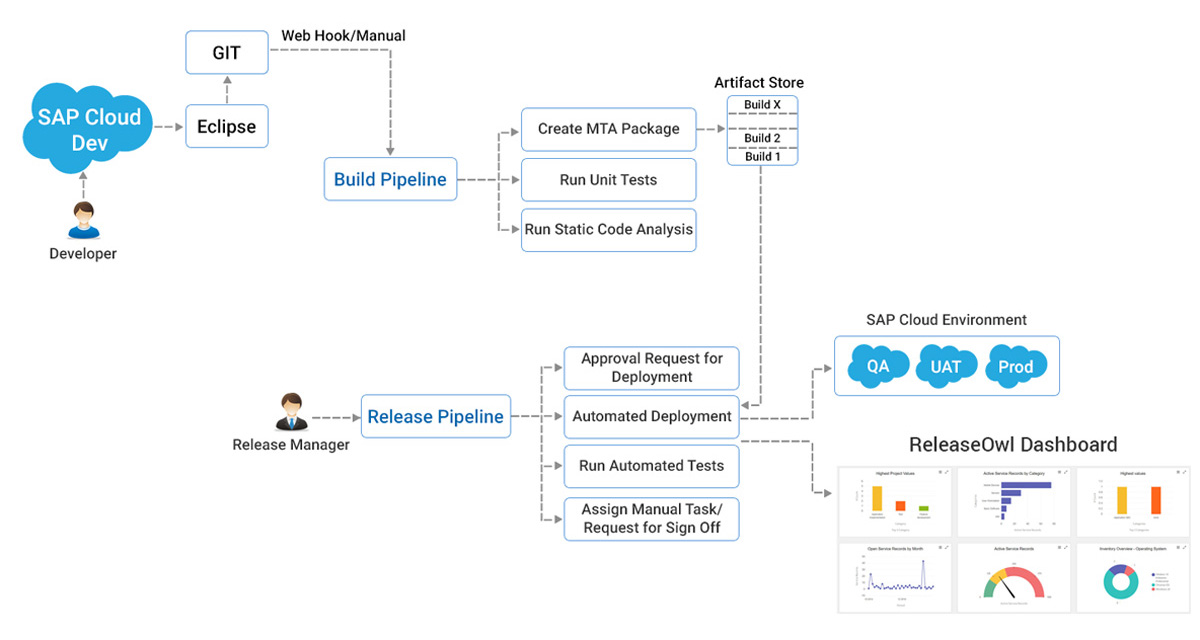 With its advanced CI/CD Pipelines, orchestrated workflows, code compliance and quality checks, enterprises can experience improved developer productivity, higher software quality and smooth release management fostering quicker time to market.
Teams using ReleaseOwl can leverage automation and drive releases 5X faster due to:
Automated packaging and deployment

Approval process for deployments

Ability to track and manage manual steps

Ability to achieve code quality and compliance with SonarQube integration

Automated tests
At SAP App Center, businesses can discover approximately 1,500 innovative partner solutions that integrate with and extend SAP solutions. There, customers can find the SAP-validated partner apps they need to grow their business. Find, try, buy, manage and deploy SAP partner solutions digitally at www.sapappcenter.com.
ReleaseOwl is a partner in the SAP PartnerEdge program. As such, it is empowered to build, market and sell software applications on top of SAP Cloud Platform, the market-leading platform-as-a-service offering from SAP. The SAP PartnerEdge program provides the enablement tools, benefits and support to facilitate building high-quality, disruptive applications focused on specific business needs – quickly and cost-effectively. The program provides access to all relevant SAP technologies in one simple framework under a single, global contract.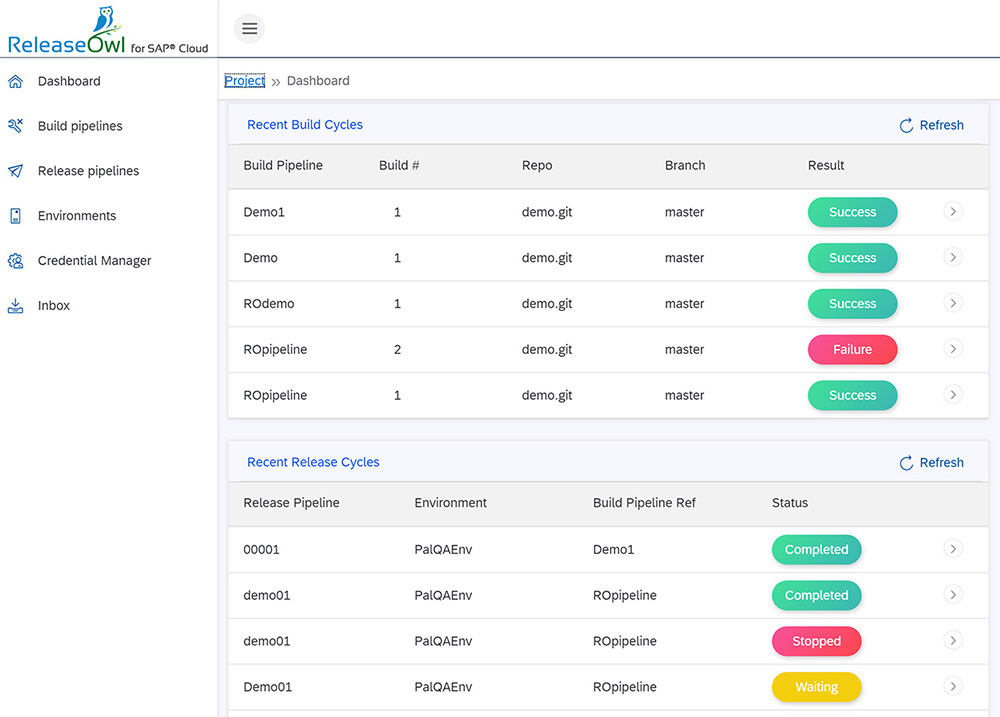 About ReleaseOwl,
ReleaseOwl is a SaaS based enterprise software delivery company with a mission to help large companies accelerate their SAP Cloud Platform adoption, release faster with less risk and higher reliability using its rich DevOps suite designed and built natively for SAP Cloud Platform.
SAP and other SAP products and services mentioned herein as well as their respective logos are trademarks or registered trademarks of SAP SE in Germany and other countries. Please see https://www.sap.com/copyright for additional trademark information and notices. All other product and service names mentioned are the trademarks of their respective companies.
Comments are closed.