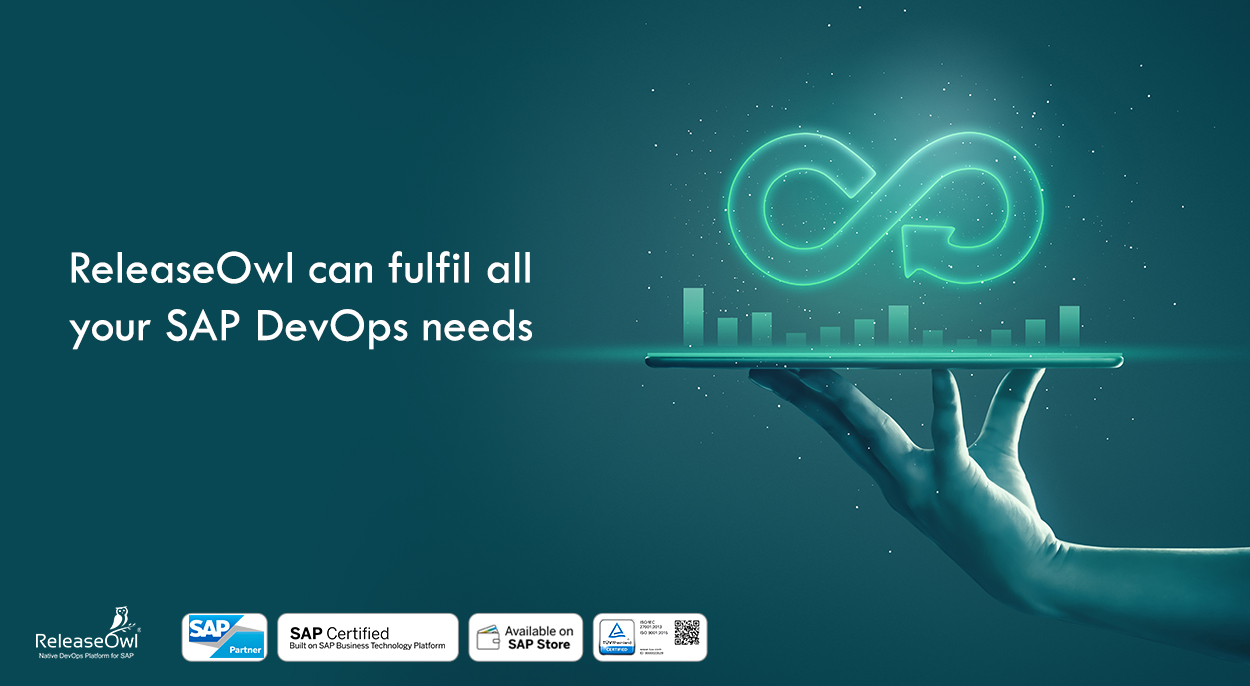 DevOps in SAP
DevOps is the most efficient way to achieve quick deployment of applications. Using certain key principles like agile development, automation, integration, and collaboration; the delivery time is decreased. A system that responds faster and helps improve business growth is created. Some of the world's most successful companies, like Facebook, Amazon, Adobe, and Netflix already implement DevOps in their processes.
However, SAP development processes are still falling behind. The traditional development process still often employed, is slower, can be detrimental to business needs, and pose a risk of conflicts and inconsistencies. With the mass migration to the cloud and increase in competitiveness, businesses are forced to deliver quicker and more efficiently than ever before.
The architecture and technology in SAP pose a unique requirement for any tool that is to help implement DevOps in SAP. ReleaseOwl, a Native DevOps Platform for SAP not only helps you automate your processes, but also bridge the gap between your tech stack and SAP.
With ReleaseOwl, you can easily automate the entire SAP development process, such that you will be delivering applications much faster. You can orchestrate the entire workflow, including CI/CD pipelines, test automation, regression testing, and quality checks. You can even seamlessly integrate several DevOps tools such as Jenkins, Jira, Azure, ServiceNow, and HCL OneTest, among others. ReleaseOwl will take your DevOps journey to the next level.
Watch our product video to gain a better understanding on how ReleaseOwl can help you
Learn more about ReleaseOwl or contact us for a demo!