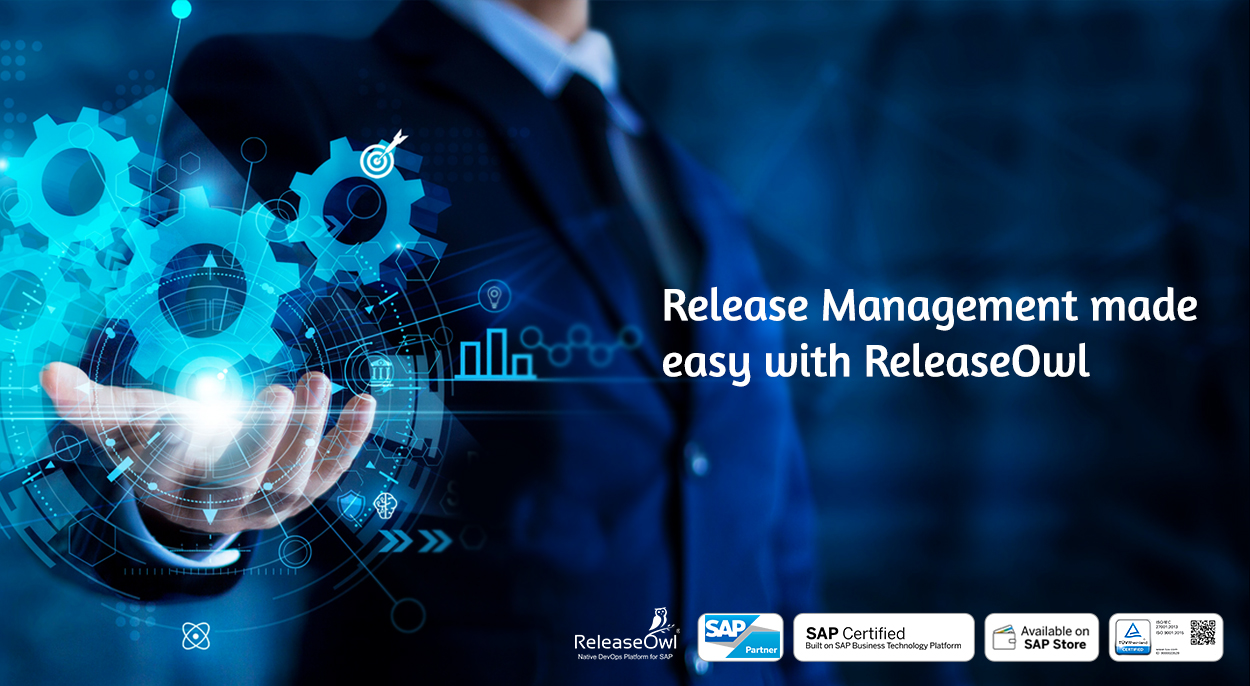 Release Pipelines
ReleaseOwl will help you improve and speed up your entire release management process with its Release Pipelines feature by enabling you to implement SAP DevOps. Release Pipelines will help you integrate, orchestrate, and automate the entire change and release management of your SAP Applications. It also has several stages that you can choose from, including approvals, validations, deployments, automated tests, task assignments, and user story updates. You can validate, deploy, and test a single user story or a group of user stories bundled as a Release Package automatically with Release Pipelines. These can be used in any SAP system in your landscape.
Advantages of using Release Pipelines
ReleaseOwl also provides ServiceNow integration in its Release Pipelines that allows you to trigger automated deployments to the Change Control Board (CAB) approvals in ServiceNow. This can trigger automated deployments to your production environment and make your process much smoother. The approvals and tasks that are assigned to individuals or specific user roles are sent as an email to their inbox as well as available in their 'My Tasks' section on ReleaseOwl platform, along with all the information required to review and approve or reject the changes they receive.
The Pipeline activity page has well-defined logs for each task of each stage to take necessary actions in case of any failures. The Release Pipeline feature on ReleaseOwl helps you to set up well-orchestrated Continuous Delivery Pipelines for your SAP Applications built on ECC, S/4 HAHA, SAP BTP, and SAP CPI.
Watch our product video to gain a better understanding on how ReleaseOwl can help you
Learn more about ReleaseOwl Release Pipelines or contact us for a demo!